High Vacuum Thermal Evaporator
DTE is a Desktop Thermal Evaporator system to deposit thin layers of materials on the substrate for research purposes and investigation by electron microscopy. DTE is configured as a material evaporator suitable for sample evaporant experiments. This low-budget, small chamber, high-vacuum device is ideal for short time deposition of noble and oxidizing metals.
Thermal Evaporation
DTE is equipped with a high current power supply and low-voltage (resistive) thermal evaporation platform suitable for a wide variety of thermal evaporation applications. The system allows controlled thermal evaporation of a wide range of materials onto the substrate. Different types of thermal evaporation sources (boat, basket, and coil) can be installed on the single thermal source holder.
The system is equipped with a 1.2 kW high-current DC power supply and can deposit a thin layer of the evaporant material on different surfaces for different applications, such as SEM sample preparation.
Features
      Hardware
Material evaporation semi-automatic control

Equipped with a separate DC high-current power supply (max. 12V, 100A)

170 mm diameter Borosilicate-SST vacuum chamber

High vacuum level with built-in turbo pump (Leybold 90 l/s)

Two-stage rotary (optional diaphragm or scroll) backing pump

Quartz crystal monitoring system for real time thickness measurement (1 nm precision)

Electronic shutter

Two high-current electric feed-throughs for thermal source insertion

Movable thermal source holder with possible upward or downward deposition configurations

Automatic venting valve

Full range vacuum gauge

S-Clip sample holder on the chamber lead

2-inch rotating sample holder on the base plate (optional)

Sample rotation, height and tilt adjustable (for optional 2-inch sample holder)

Two-year warranty
      Automation
Intuitive touch screen to control the vacuuming process and device manipulation

User friendly software, updatable via network

Electronic shutter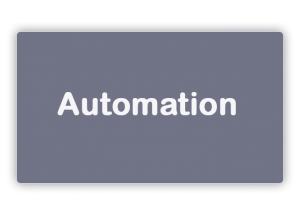 Clean Vacuum
The vacuum chamber is with 170 mm OD and 140 mm H. The DTE is fitted with an internally mounted 90 L/s turbo molecular pump, backed by a 4 m3/h two-stage rotary vane pump (optional).
Touch Screen Control
DTE is equipped with a 7" colored touch-screen panel using user-friendly software to control the deposition process data. The vacuum and coating sequence information can be observed as digital data or curves on the touch screen and the last 300 coatings are saved on the history page.
Sample Holders
      DTE deposition system enables metal evaporation in upward and downward configurations.
Upward deposition: The material is loaded in a boat source and the sample is attached to the S-Clips on the chamber lead to allow easy access

Downward deposition: A small amount of desired material is loaded in the basket with rotating sample holder (optional) on the baseplate
DTE Operation Requirements
DTE is a deposition system with a small chamber, making it a compact, light-weight, quick- vacuuming, and low-budget coating device. Although, due to its small chamber, there are some advisory notes regarding this device:
DTE is ideal for short-term thin film coatings, whereas long-term thick layer depositions may damage the chamber

The device is ideal for deposition of source materials with low vaporization temperature

The maximum sample diameter could not exceed 2 inches for rotating substrate holder

If these coating conditions do not suit your purpose, you can try our DTT model with a large 300 mm Dia. chamber and three-thermal sources
      Applications
Metal thin Films

Nano & Microelectronic

Solar cell applications

Thin film sensors

Fine grain structural deposition for SEM & FE-SEM sample preparation

Carbon fiber evaporation in flash mode for SEM sample preparation
     Specification
Ultimate Vacuum: Less than 4×10-6Torr

Low-duration deposition process

Records and plots parameters displayed on the touch screen.

Transfers curves and deposition process data by a USB port to PC

0-12 V, 0-100 A DC high-current power supply

Utilities: 220V-110V, 50/60HZ- 6/8A

Instrument Dimensions: 450 Width × 450 Depth × 500 Height mm (without Rack)

Net Weight: 30 kg (without backing pump)
Options and Accessories
   The DTE has the following options and accessories:
Quartz crystal sensor

Spare glass chamber

Sealing gaskets

Boats and baskets